Set up in 2017 by professionals with proven experience in the world of law and public institutions, it is a multidisciplinary firm composed of twenty full-time lawyers, each offering comprehensive legal advice in their respective areas of expertise. This arrangement allows each client, be it an individual, a firm or an institution, to receive an individualized solution best suited for their needs. To this end we encourage our team to work together, sharing knowledge of their respective fields, ensuring the best service possible.
The Firms areas of expertise, broadly speaking, are as follows:
Employment/Labour law, Criminal Law, Urban Planning and Environment, Transportation and Logistics, Civil (Common) Law, Commercial Law, International Law, Procedure Law, Tax Law, EU Law, , Public Law, Consumer and User Laws.
Currently, the Firm is expanding, incorporating new lawyers specialised in Criminal Law.
GC LEGAL is also committed to the training and formation of its employees. Several of the Firm's lawyers are professors in both public and private universities, aiding fellow associates to develop in the areas they see fit. Likewise, team members are encouraged to publish articles on current legal issues and participate in conferences, round tables and debates in their particular field, so that they are aware of the current legal debates both nationally and internationally and in a process of continued learning.
Regarding its commitment to civil society and pro bono work, the Firm donates 3% to its non-profit affiliate.
GC LEGAL works in Spanish, French and English.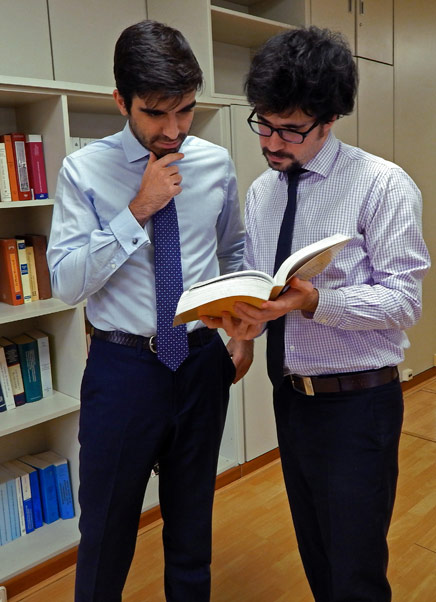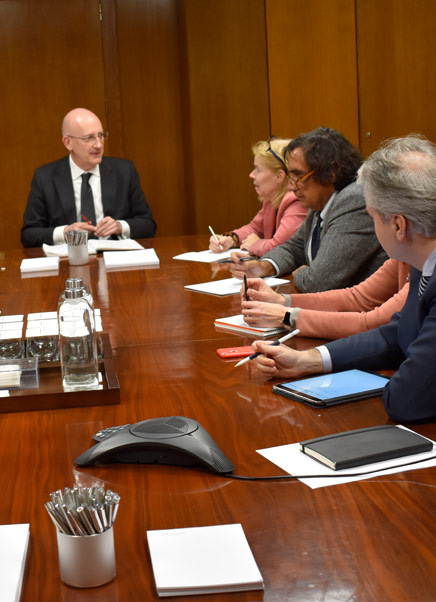 The managing partner of the firm is Tomás González Cueto, a state attorney on leave. He has been Chairman of the Committee of art. 36 (CATS) during the Spanish Presidency of the EU in 2002. As a State Attorney since 1987 with a history in law practice that stretches for over 30 years, he has extensive experience in advising and representing all sorts of public and private institutions, varying from Commercial firms to Professional Associations.
His interest in law covers many subjects. He chairs the Legal Commission of the General Council of Spanish Law and is a member of the Editorial Board of «Abogacía Española.» He is a member of the Advisory Council of the Spanish Association of Foundations.
Before the creation of GC Legal, he was the Partner responsible for Public Law of the Jiménez de Parga legal Firm. He had previously been Secretary General of the Board of NAVANTIA, S.A. Between 2002 and 2006 he was a State Attorney before the Supreme Court.
He has also held various positions in the public sphere, highlighting his work as General Director of Legislative Policy and International Legal Cooperation in the Ministry of Justice and Technical Secretary General in the Ministries of the Presidency, Education and Culture and Public Administrations. He has been a State Attorney-Chief in the Ministry of Public Administration and previously served as a State Attorney in the Ministry of Justice and in Valladolid. He has also been a member of the administrative body of numerous corporations.
Elisa de la Nuez Sánchez-Cascado has been a State Attorney since 1988. In the Administration she has held several positions of importance, such as State Attorney-Chief of the Secretary of State for Finance; Deputy Director General of Consultative and Contentious Affairs of the Legal Service of the State Tax Administration Agency and State Attorney in the Ministry of Justice. In the public sector, she has held the position of General Secretary of a public business entity dedicated to new technologies.
In her dedication to the private sector, she has been a founding partner of the Iclaves consulting firm dedicated to new technologies and information – responsible for the legal team. Among the legal projects she has led, the EJIS Project related to the digitalization and modernization of the Administration of Justice for the Ministry of Justice during the years 2010 to 2013 stands out. During her period at the consulting firm she has directed the legal team in several projects for the European Parliament and the European Commission.
As for her non-profit work, in 2010 she established, together with other legal experts, the blog 'Hay Derecho', one of the most important legal and political blog. In 2015, the Hay Derecho Foundation (non-profit) was created for the promotion of the Rule of Law, Transparency and the fight against corruption. She is her actual Secretary General. Currently she also a legal advisor of the parliamentary group  'Ciudadanos' in the field of the fight against corruption, institutional reforms and political parties. She has also appeared as an expert in the Spanish Parliament in relation to these matters.
Finally, she is an expert of the European Parliament (EPRS / OLL / SER / 16/004 / CE) for issues related to transparency, the protection of whistleblowers of corruption and the fight against corruption.
She has also co-authored two books – on the situation of the rule of law in Spain («Hay Derecho?") and crony capitalism («Contra el capitalismo clientelar»), respectively.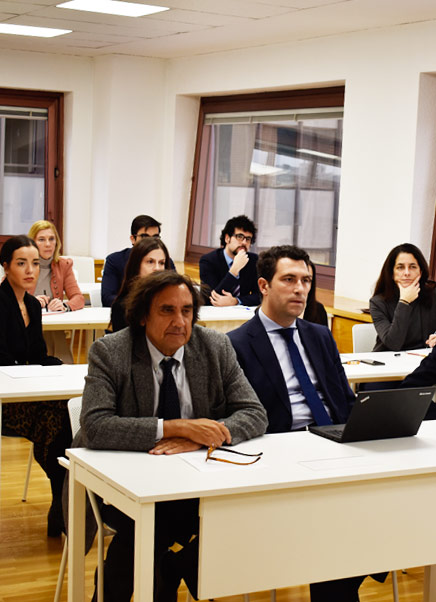 Gilberto Pérez del Blanco, is a lawyer at GC Legal and a professor of Procedural Law at the Autonomous University of Madrid. He has a doctor degree from the University of León and is currently visiting professor and researcher at different foreign universities. He is the author of numerous publications in various branches of the Criminal Procedure and the Promoter and editor of the International Magazine Studies of Procedural Law and Arbitration and the International Congress of Insolvency Law.
Advisor to the General Directorate of Universities for the development and regulatory implementation of the EHEA in Spain, a task in which he made various reports, opinions and draft regulations on the recommended regulations to be implemented in Spain.
He has also participated in various research projects on various matters of procedure Law both nationally and internationally (Ministry of Education, CSD, General Council of Lawyers, Grupo Santander , CAM, UAM …) and taken part in various conferences, seminars and training activities organized by various entities (Royal Academy of Jurisprudence and Legislation, Spanish Association of Sports Law, Higher Sports Council, Center for Legal Studies-Ministry of Justice).
In professional practice he has been a consultant of the Jiménez de Parga Office for more than 10 years. His professional activity in this area has focused on issuing reports and opinions on various procedural matters and on legal technical advice in the field of sports entities, NGOS, non-profit entities – associations, foundations, professional associations, and public entities.