The Culture and Innovation Foundation

is a sound bet on the role that will be played by culture regarding the development of all transverse abilities supporting the development of our society.
Culture, as memory and Knowledge of our trajectory towards transmitting accumulated learning, building the foundations upon which the progress that people and institutions must address are sustained in order to change and evolve.
Innovation, as a constructive process, making the most of all the accumulated knowledge and demonstrating solidarity with citizens and their diversity and being respectful of their creations and their rights.
The Culture and Innovation Foundation complements the vision and activity of GC LEGAL law firm in which its members have developed an intense activity related to creation for years, allowing them to explore, by means of their own projects and other projects related to cultural sector interlocutors, both progress and innovation in such an important field as creativity.
The Culture and Innovation Foundation develops its activity in a transversal way involving all sectors and looking for agreements that protect the copyright of the author, which makes the continued evolution of culture easier to achieve.

Para solicitar asistencia al Foro "Estrategias para el desarrollo de las ciudades" envíe un correo a desarrollandociudades@sierrapambley.org

Mediante programas concretos, la Fundación participará activamente en la ejecución de eventos que reflejen la implicación de GC Legal en el sector cultural.
Todo se hace mejor acompañado, la Fundación mediante convenios específicos se unirá a las propuestas innovadoras que generen una nueva visión de los procesos actuales y futuros.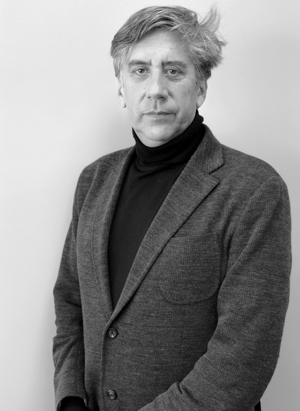 Javier Lanza
General Manager of the Culture and Innovation Foundation
For more than 30 years it has been developing his career in the administrative and private cultural sector. His most recent position has been as assistant director involved in the design and start-up of the Germán Sanchez Ruiperez Institute house reader foundation.
Previously, he was the general director of the Ministry of Culture cabinet from 2007 to 2009, coordinating ministerial activity and managing cultural policy as well as implementing international congresses and managing relation with political groups.
In 2004, it was appointed cabinet director of the Cervantes Institute and during this period, it carried out a great expansion opening more than 24 new centres all over the world. He also relocated his current head office.
For ten years he carried out diverse responsibilities in the Fine Arts Circle (Madrid), from commercial address to becoming assistant director, renovating the Circle and restructuring the Institution during this period.
He has worked with other administrations, such as The Administrative Board of Castilla and Leon and the Council of Leon where he directed the Pallarés Cultural Centre, as well as participating as a guest lecturer at the Carlos III University postgraduate Cultural Management ceremony.
Technical training in cultural management