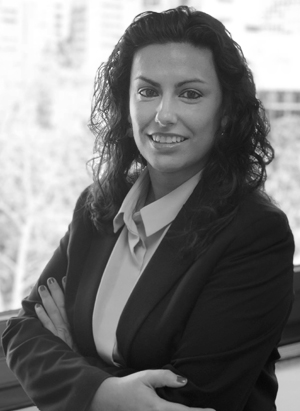 Professional Activity
Marta joined GC LEGAL in April 2017, where she performs administrative tasks and provides support to the firm's legal team. She is also responsible for the organisation and smooth running of the office.
She previously worked as a secretary for the international law firm Bird&Bird, providing assistance to different partners and departments. She has extensive experience in the communications sector, where she spent much of her professional career working for different media companies. Her track record is endorsed by 3 journalism prizes: one awarded by the Guadalajara Regional Government (2008), and two by the Guadalajara Press Association (2008 and 2011).
Education
– Degree in Journalism from the Pontificia University of Salamanca (2002).
– Professional Secretary Degree from Saint Charles College (2014).
–  She also has training in Marketing and Communication 2.0.