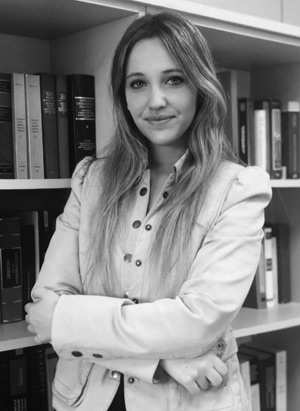 Professional Activity
Patricia holds a degree in Law and Business Administration from the Pontificia Comillas University- ICADE (E-3).
She has also completed a International Sports Law Master at the Qatar Olympic Academy in Doha (Qatar), as well as the Master's Degree for Access to the Legal Profession at the Autonomous University of Madrid.
While at university, she completed an extra-curricular internship as a trainee lawyer at FAMMA (Federation of Associations of People with Physical and Organic Disabilities of the Community of Madrid), where she worked in the legal department.
She also completed a curricular internship in all departments of the General State Attorney's Office (civil and commercial, criminal, social, before the National High Court and before the Supreme Court).
Education
– Degree in Law and Degree in Business Administration and Management (E-3).Pontificia Comillas University-ICADE
– Master's Degree for Access to the Legal Profession. Madrid Autonomous University (UAM).
– International Sports Law Master. Qatar Olympic Academy (Doha).