The value of people
For us, the people who make up our firm are our most valuable asset. Therefore their satisfaction and professional growth are our top priorities.
Based on this premise, we are committed to hiring the best professionals and to providing them with all the resources and opportunities they need to develop a successful professional career. With this objective in mind, we have a defined career plan with ongoing training and excellent connections in the world of higher education.
What are we looking for?
We want to hire lawyers who want to embark on their professional career with us, as well as experienced professionals to meet specific needs or reinforce certain areas of our practice.
When recruiting entry-level lawyers, we look for law graduates who have obtained a Professional Law Degree, with a clear vocation for the legal profession. A second degree, Master's or postgraduate studies is a plus. In addition, at GC Legal we place particular value on legal knowledge, communication and public speaking skills as well as an ability to solve problems and work as a team. This is all because ethics and a desire to offer a service of the highest quality are the cornerstones of our corporate culture.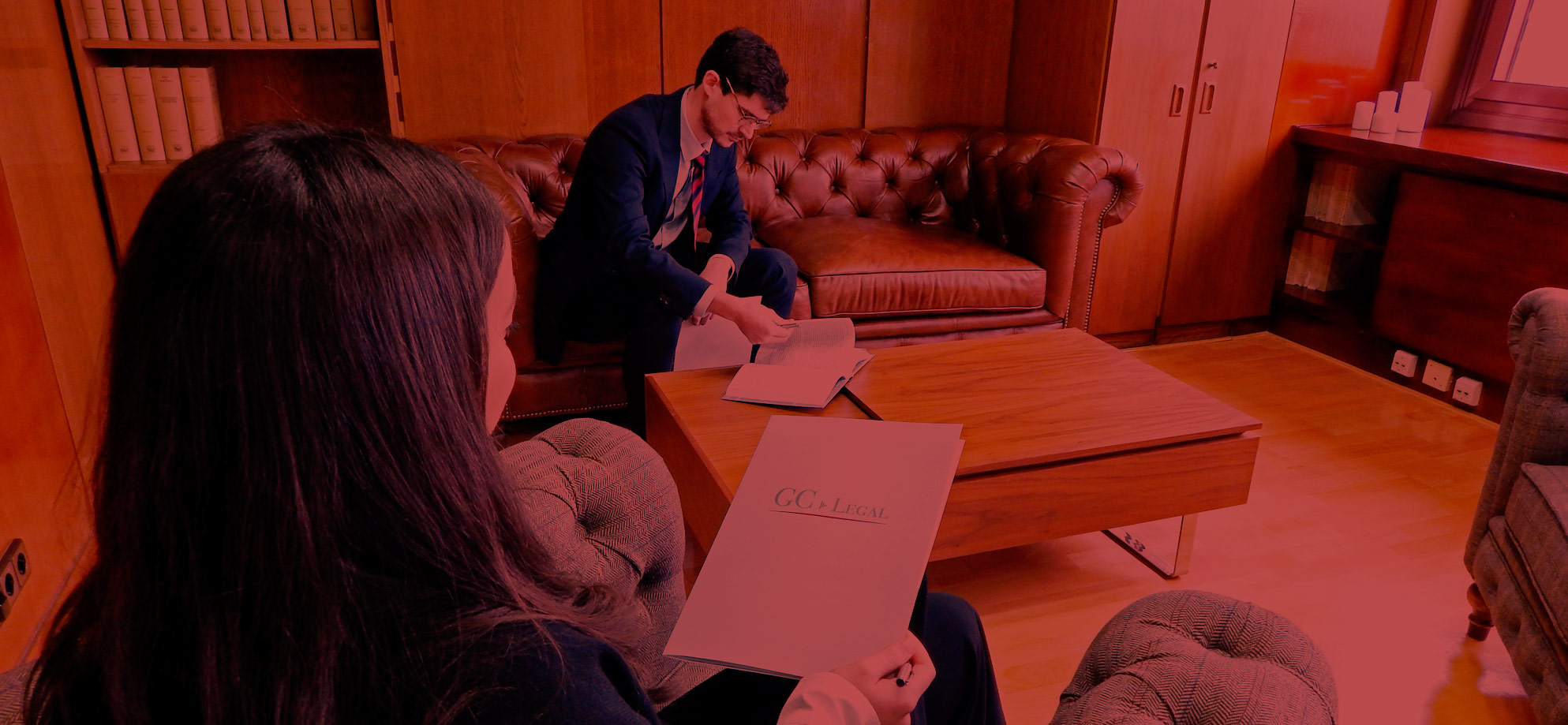 If you think that your knowledge and skills would be a good fit with the values of GC Legal and you would like to form part of our project, please send your updated CV, academic records and cover letter to gclegal.es@gclegal.es
Our recruitment process is open all year round. If you are pre-selected after sending us your application, we will contact you and you will take part in the recruitment process that consists of the following stages:
Personal interview with lawyers from the firm,
Resolution of a practical case, either orally or in writing,
Interview with a partner of the firm.
CURRENTLY RECRUITING:
EXPERT LABOUR LAWYER
At GC Legal we are looking for a labour lawyer with at least 5 years of accredited experience in law firms, to join the Labour Law Department immediately.
If you are interested, please send your CV to gclegal@gclegal.es
Si eres estudiante y deseas realizar tus prácticas de Grado o Máster de Acceso con nosotros, te invitamos a enviarnos tu CV actualizado, expediente académico y universidad o centro de estudios a gclegal@gclegal.es
En proceso de selección
Estudiantes del Máster de Acceso a la Abogacía
Incorporación inmediata
Únete al equipo.
Aplica ahora.
Avenida del General Perón, Nº 36
5ª Planta
28020 – Madrid
Teléfono: +34 910 882 362
Email: gclegal@gclegal.es
Horario de atención público:
Lunes a Viernes: 09:00 – 20:00