The Culture and Innovation Foundation

is a solid commitment to the role of culture in the development of all cross-disciplinary capacities that support the development of our society.
Culture, as memory and knowledge of the path that we have taken to allow the transmission of accumulated knowledge and the laying of foundations on which to build the progress that must be made by people and institutions in order to change and evolve.
Innovation, as a constructive process that takes advantage of accumulated knowledge and acts in solidarity with citizens and their diversity, with respect for their creations and rights.
The Culture and Innovation Foundation complements the vision and activity of the GC Legal firm, where for many years its members have been carrying out creation-related activities allowing them to explore progress and innovation in a field as important as creativity through their own projects and others related to representatives in the cultural sector.
The Culture and Innovation Foundation carries out its activity across many disciplines, involving all sectors and seeking arrangements that defend the rights of creators and facilitate the ongoing evolution of culture.

Para solicitar asistencia al Foro «Estrategias para el desarrollo de las ciudades» envíe un correo a desarrollandociudades@sierrapambley.org

Mediante programas concretos, la Fundación participará activamente en la ejecución de eventos que reflejen la implicación de GC Legal en el sector cultural.
Todo se hace mejor acompañado, la Fundación mediante convenios específicos se unirá a las propuestas innovadoras que generen una nueva visión de los procesos actuales y futuros.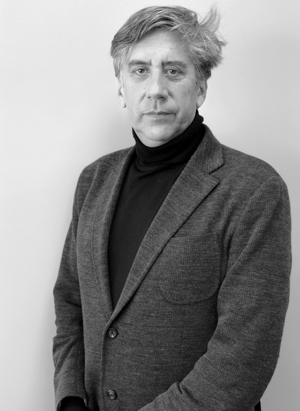 Javier Lanza
Director of the Culture and Innovation Foundation
For over thirty years he has developed his career in the Cultural Management area, working both for the government and the private sector. Most recently he has served as Deputy Director of La Casa del Lector of the Germán Sanchez Ruiperez Foundation, where he designed the institution and set it in motion.
He previously held the role of Director General of the Office of the Minister of Culture between 2007-2009, where he coordinated the ministry's activities and managed cultural policy. He also arranged international conferences and managed relationships with political groups.
In 2004 he was appointed Cabinet Director of the Cervantes Institute, which underwent a major expansion during this period, with over 24 new centres around the world and a new headquarters.
For 10 years he held several positions in the Madrid Fine Arts Circuit, from commercial director to deputy director. The circuit was completely revamped during this period and the financial restructuring of the institution was achieved.
He has worked for other authorities like the Government of Castile & Leon and the Leon Regional Government, where he managed the Pallarés cultural centre. He has also been a guest professor for the Cultural Management Master's Degree at the Carlos III University.
Cultural Management Technical Training